Ropes Course Beaumont March-2003
Was a REALLY wierd weather day, we had fits of snow pellets - looked like fertilizer pellets, all day long, interspersed with brilliant sunshine. We ended up just doing this as a day event only (meaning we chickened out from camping the night before!). Wasn't as cold as we feared it might be.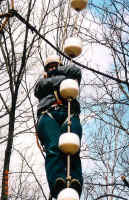 Bekah going up the Jacobs ladder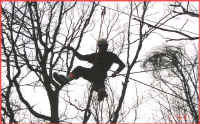 Corey crossing over the dreaded "hourglass"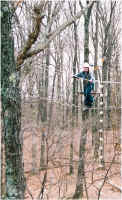 Bekah crossing the Monkey Bridge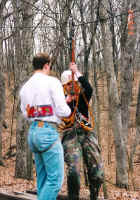 Bryan getting Brianna ready to go up the caving ladder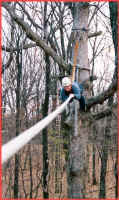 Check out the concentration as Bekah comes across the "Commando Crawl Rope"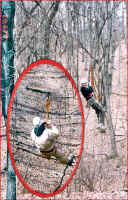 Superimposed picture of Joe & Brianna flying via Zip Line