Caving/Cabin outing to Little Scott Cave in the Meramec Valley - February 24, 2001. Jim Donley, and Jerry were kind enough to take us novices into, and through Little Scott. Accompanying us was Jerry's two daughters, and Jim's grandson Courtney. The first photo of the group was taken by Professor Dave Ashley as we were leaving, and he was taking his students in.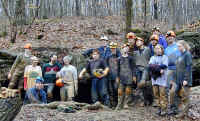 David, Emily, Jerry, Mr. Walker, Dave, Kyle, Mr. Donley, Courtney, Emily, Bryan, Katy, Cory, Mr. Barker, Mr. Johnson, and Jerry's 2 daughters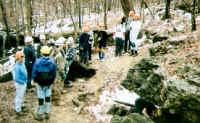 Entrance to Little Scott Cave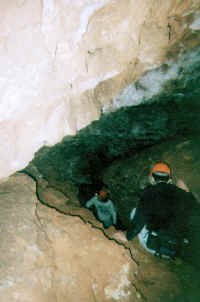 Going Down...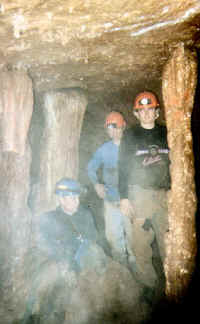 Impressive columns, with fogged camera lense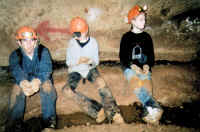 Taking a break - Cory, Katy, Emily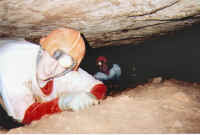 Tight fit for Emily & Dave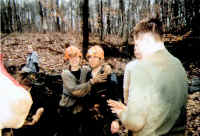 Cory & Katy got muddy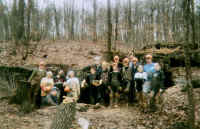 The whole group got muddy!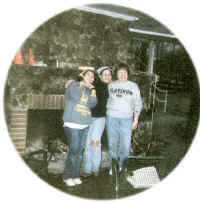 Jessie, Sheena & Linda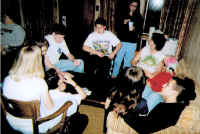 Card game afterwards @ cabin