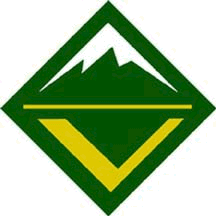 We are a small group in the St. Charles/St. Peters area who have formed a Venture Crew. Venturing is a Co-Ed experience, and this group plans to specialize in camping, and high adventure outings. We are a part of the Boy Scouts of America

. Our District: Boone Trails, is part of the Greater St. Louis Area Council.



We have custom Crew Tee-Shirts available $5; ask Mr. Barker
Important upcoming dates:

Friday 3/26 Climbing @ Upper Limits - Meet at Church 6:00 PM sandwich afterwards?

Fri-Sun 4/16-4/18 Campout At Beaumont (Pioneering Kit on Sunday)

April 31-May 2 Campout & Climbing @ Pine Ridge Southern IL
Clean Stream project was awesome, 4 of us: David, Drew, Philip & Mr. Barker cleaned up about 3/4 mile or Dardene creek near Old town St. Peters. We COMPLETELY filled a canoe almost to sinking with junk - old tires, a plow, a cash register to name a few things.
Interested in learning more about our Venture crew? Contact Bekah Gresham, crew President at (636)447-6662, or via e-mail
Check back with us frequently, we're growing!

Page Counter:


Check out Chef Julie's Web Pages by clicking here