These pictures were taken during the course of 2002 - just took a long time to get them developed! Most of the pix are from a climbing tower evening outing at Beaumont in July. Also here is a picture from our shotgun shooting trip, and our caving outing right after Christmas.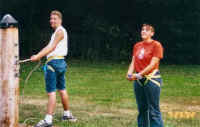 Corey belaying a climber at the climbing tower, with Emily looking on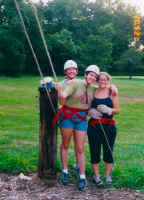 Debbie, Bekah, and guest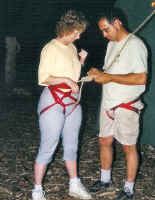 Joe tying Julie in, prior to climb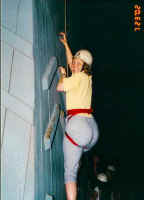 Up she goes!!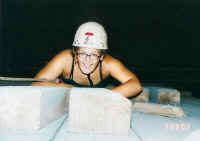 Bekah almost at the top of the tower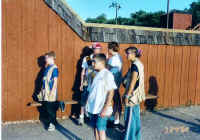 A group of us w/ younger guests went shot gun shooting at the Alton Trap & Skeet facility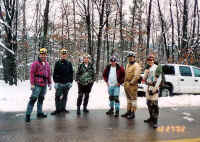 A small group of us went caving 2 days after Christmas (with about 8-10 inches of snow)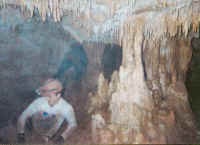 Bryan near a large column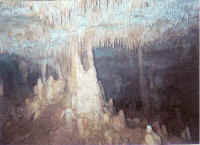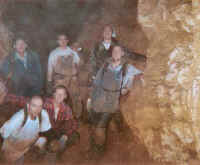 Christmas caving group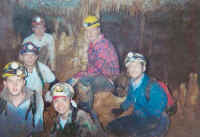 Ever seen deer frozen in headlites?